Let us join you!
I own a company
Let us join you on the path to digital transformation that will optimize your operations. We will work with your technical team. Together, we will identify your organization's challenges, evaluate potential solutions, and implement a system that eliminates obstacles to growth.

Through a continuous feedback process with periodic validation, we'll ensure that we build the technological solution that will revolutionize your industry and optimize the processes that are holding you back from scaling up in the market.
Contact us
I own a startup
Allow us to lead you toward digital transformation that will enhance your operations. We will provide you with the technological support to build innovative solutions that will revolutionize the market.

We will thoroughly analyze your project to identify potential improvement opportunities through software adoption. After choosing the best course of action, we will undertake its development with the assurance of constant technical support.
Contact us
Got an idea!
Join us on the journey toward a digital transformation that will optimize your operations. We will help you turn your ideas into a tangible reality with our technical expertise and experience.

Our comprehensive market analysis and cutting-edge technology solutions will enable you to unlock the full potential of your digital transformation. Let us co-create a brighter future for your business.
Contact us
Services
Internet of Things
We interconnect IT devices in all kinds of physical objects and electronic devices using systems that receive and transfer data.
Blockchain
We develop unique and unalterable systems that facilitate secure and fast digital transactions, ensuring integrity and confidentiality.
Artificial Intelligence
We develop technological systems that analyze data, perceive the environment, solve problems and operate for specific purposes.
Mobile Apps
We design apps that assure personalization, accessibility, and a direct communication channel between companies and their clients.
Full Stack Solutions
We plan, design, and support websites and web apps, from the user interface to an encrypted database creation.
Virtual Reality
We create computer systems that reproduce real-life simulations so that users see a new world while immersed and involved in it.
Augmented Reality
We design and program experiences that allow our users to have a fluid interaction with the physical world through electronic devices.
Data Science
We help our clients make decisions based on technological tools created to examine, classify and interpret data and to produce insights to guide them.
Gaming
We work on the conceptualization, prototyping, testing, and optimization of videogames operations. We study its gameplay and evolution for a complete development process.
Our Partners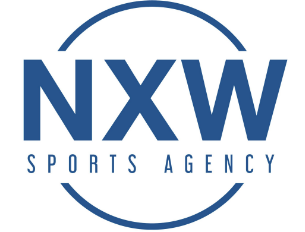 The company is focused on improving the management of each federation, club, or academy, providing advice and services with a 360º look.